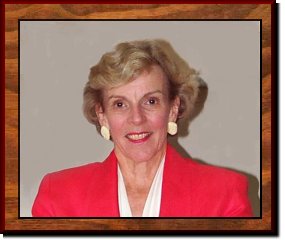 My name is Barbara L. Maxwell. I am a certified Family Law Specialist. This means in addition to my California license to practice law, I have passed a comprehensive all day test covering all aspects of the Family Law Section of California Law. This includes, divorce (dissolution), spousal support (alimony) child support, custody and visitation of children, determination of what is community property and what is separate property, and determination of the responsibilities and rights of parents of a child whose parents are not married. In addition to passing this test, a Certified Family Law specialist must be recertified every five years by meeting the qualifications of continuing education and practicing primarily in the family law area.

I have been in practice for over 20 years and a certified specialist for over 10 years. My office is in Pasadena, telephone number 626-304-9300.

I limit my practice to residents of Los Angeles County.

A perspective client receives a free half hour consultation in my office or on the telephone if that is more convenient.

My hourly rate is $250. I require a retainer fee, the amount depending on the complexity of the case. Each month the client receives a detailed statement showing what has been billed against the retainer. If the retainer is used up, the client must make monthly payments on any Outstanding balance. The amount of these payments is worked out between the client and myself. If there is money left at the conclusion of the dissolution, it is returned to the client.

My approach to divorce is to find solutions to the problems between the parties regarding children, support, division of community property and debts. I am not adversarial unless it becomes necessary to achieve a fair result for my client.

California is a no fault divorce state, which means either party can get a divorce for any reason without the consent of the other party.

California is a community property state, which means that all property acquired during marriage, except by gift or inheritance, is community property. In a divorce, community property is divided equally between the parties unless the parties agree to a different division.

If the parties are not married but living together there is no community property. Their rights to property are based upon any agreements they have made regarding ownership of the property.

There is no right to spousal support (alimony) between unmarried parties.

Parents' obligations to their children is the same whether or not they were married.

If you would like a free half hour consultation, please call me at 626-304-9300. I would like to help you.

Feel free to contact me with either e-mail or this response form.